Indian Wildlife Portal
Unfold The Adventure of India

Information on Project Tiger, Royal Bengal Tigers, Wildlife in India, Indian national parks, sancturies, Elephant safaris, angling, fishing, jungle lodges, wild trails, bird watching across India and the Himalayas

Wildlife in India
?
Wildlife Conservation
? Wildlife Conservation
Wildlife Conservation
Why wildlife conservation is so important? Because the most beautiful gift that God has given to nature are the wild creatures, they embellish the natural beauty by their unique way of existence. But due the growing impact of deforestation, few concerned animal lovers are making continuous efforts to save the endangered species as well as those who are on the verge of extinction and save the world from loosing its green heritage.
Some of the projects and wildlife conservation programmes in India include Project Tiger, which has been till now the most successful one in protecting and preserving the tiger population. There is the Gir National Park, which is only habitat existing for Asiatic lions in India. The Kaziranga Sanctuary is Assam is another remarkable example of saving the endangered Rhinoceros. There's Periyar in Kerala conserving the Wild Elephants and the Dachigam National Park doing the same to save the Hangul or Kashmiri Stag.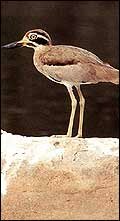 Related Links
:--