Southern India Jungles
| | |
| --- | --- |
| Main Jungle Regions : | Karnataka, Kerala, Tamilnadu, Andhra Pradesh |
| Famous Wildlife Reserves : | Periyar Wildlife Sanctuary, Bandipur & Nagarhole National Parks |
| Wildlife Attractions : | Indian Elephant, Bengal Tiger, Nilgiri Tahr |
| Best Time To Visit Jungles : | October To June |

Tour Packages for Indian Jungles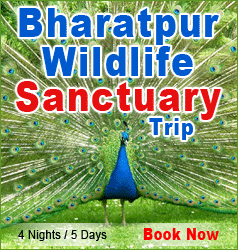 Southern India is not just known for its coastal beauty but also for its lush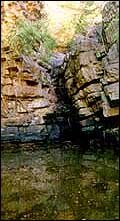 green sceneries, which enclose wildlife sanctuaries that are wilder than life. Kerala has got one of the best sanctuaries in India at Periyar for watching and photographing elephants at close quarters. With thickly wooded hills, plateaus, deep valleys, waterfalls, rivers, marshes and streams, the Mudumalai Wildlife Sanctuary is a perfect holiday retreat.
Sanctuaries and National Parks in Southern India Jungles
Periyar Wildlife Sanctuary, Kerala
Best known for its wildlife, is a must-see for all the visitors to Kerala. The Periyar lake lies at the heart of the sanctuary, which is a veritable paradise for all wildlife lovers.
Other Sanctuaries and National Parks in Southern India Jungles
Mudumalai Wildlife Sanctuary, Tamil Nadu
Situated at an elevation of 1,000 metres and extending over an area of 321-sq-kms, Mudumalai Wildlife Sanctuary lies in the Nilgiri District adjoining Kerala and Karnataka states.

Thattekad Bird Sanctuary, Kerala
Deep inside the dense tropical evergreen and deciduous forests and grassland patches is located the Thatekkad Bird Sanctuary, home to India's bird population of about 500 winged species. This sanctuary is located in between the parts of river Periyar.

Parambikulam Wildlife Sanctuary, Kerala
One of the major Lion safari sites of Kerala, Parambikulam has one of the largest population of Gaur or Indian Bison. Among its other wildlife preservation attractions there is a Crocodile Rearing Centre and a Deer Farm.

Silent Valley Wildlife Sanctuary, Kerala
This silent valley is the only vestige of a near virgin forest in the whole of the Western Ghats. The Park is the home to the elephants, tigers, wild dog, flying squirrel and lioned tailed macaque.


Bandipur & Nagarhole National Parks, Karnataka
Two of the most attractive national parks of Karnataka are Nagarhole and Bandipur. Even if separate entities, they are a part of a large neighboring wildlife reserve that also includes Madumalai Sanctuary of Tamil Nadu and Wynad Reserve of Kerala.

Dandeli Wildlife Sanctuary, Karnataka
Karnataka Located on the scenic banks of river Kali, Dandeli is flourished with richness of flora and fauna. If you are a nature lover then you will definitely enjoy the richness and diversity of this captivating wild land.

Bhadra Wildlife Sanctuary, Karnataka
The Bhadra wildlife sanctuary in the Chickmagalur & Shimoga Districts, is one of the most fascinating sanctuaries, sheltering some exquisite flora & fauna.

Pulicat Wildlife Sanctuary, Andhra
Pulicat wildlife sanctuary is famous as the second largest brackish water lagoon in India along the coast of Bay Bengal. It is also a well-known feeding and breeding ground for a variety of aquatic and terrestrial birds.

Srisailam Sanctuary, Andhra Pradesh
Nagarjuna Sagar - Srisailam Sanctuary is one of the biggest success stories of Project Tiger in India. Adjoining the reserve is the large reservoir of the Nagarjunasagar Dam on the River Krishna.

Tour Packages for Indian Jungles