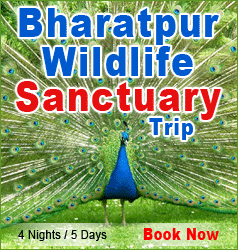 With an experience of operating wildlife and cultural tours for more than 10 years, our company provides in depth knowledge, honest advice and reliable operations. Our friendly and professional staff ensures all our clients have enjoyable and unforgettable journey in this enchanting country.
To explore the diversity of Indian jungles, we facilitate tours to the famous national parks, wildlife sanctuaries and lesser-known forest reserves also. From the simple but charming Forest Rest Houses (FRH) to modern comfortable lodges, our recommended list of accommodation in each wildlife-destination is well researched.
Our team of young wildlife enthusiasts makes regular visits to new and existing wilderness areas. This valuable information helps us to update our clients on exciting developments in the remote jungles. Jeep safaris, jungle walks, boat rides and bird watching trips are successfully organized with expert local naturalists and ornithologists.
Here are our client's highly rated jungle experiences arranged by us:
Full day elephant safari at Bandhavgarh national park.
Stay at Dhikala Forest Rest House in Corbett national park.
Multi-day elephant safaris around Corbett national park.
Full day bird watching trip at Bharatpur bird sanctuary.
Contact us for an exhilarating Indian jungle safari….with people of this land.