| | |
| --- | --- |
| Major Bird Watching Sites : | Corbett National Park, Bharatpur Wildlife Sanctuary |
| Famous Bird Lodges : | Dhikala Forest Lodge, Bharatpur, Forest Lodge, Kabini River Lodge |
| Bird Watching Attractions : | Siberian Cranes, Pelicans, Flycatchers, Buntings |
| Best Bird Watching Season : | October To March |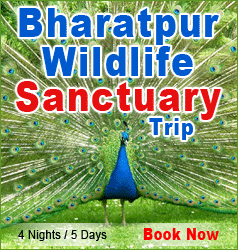 All right how many times do we watch birds during the day? Lot's of time! Right! Then what's the difference of watching birds in a sanctuary? Well! Just like exploring nature yourself. Bird watching is nothing new as far as wildlife activities in India are concerned and if you are a curious bird watcher who just craves to solve questions regarding birds and their habitats then just check out the bird sanctuaries of India.
Major Bird Watching Sites in India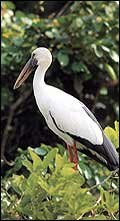 Corbett National Park :
Usually its the tigers of Corbett that take all the fame away, but if you get a chance to visit this sanctuary, do opt for bird watching and see the avian treasures residing in this Himalayan wildlife hub.
Bharatpur Wildlife Sanctuary :
Plush with some of the most exquisite avifauna Bharatpur or Keoladeo Ghana National Park is a delight for bird watching in India. Over 300 species of Indian birds are found over here and raised paths, camouflaged by Babul trees and undergrowth make viewing easy.
Kumarakom Bird Sanctuary :
Situated on the banks of the Vembanand Lake is known for its varied avian population, including the local varieties of waterfowls, cuckoos and owls, as well as the migratory Siberian Cranes that can be viewed here during the months of December to February.
Thattekad Bird Sanctuary :
Deep inside the dense tropical evergreen and deciduous forests and grassland patches is located the Thatekkad Bird Sanctuary, home to India's bird population of about 500 winged species. This sanctuary is located in between the parts of river Periyar.
Bird Watching Camps & Lodges
Dhikala Forest Lodge :
Corbetts main camp, Dhikala, beautifully situated, overlooking the Ramganga reservoir and the forested hills beyond, is 40-kms northwest of Ramnagar. You can only stray beyond the confines of the camp under armed guard, on an Elephant back or in a car or jeep.

Bharatpur Forest Lodge :
The government run Bharatpur Forest Lodge is located within the vicinity of Keoladeo National Park that lies 190-kms from Delhi and 55-kms from Agra in Rajasthan. The lodge offers excellent accommodation facilities and services such as cycle-rickshaws and bicycles for trips within the sanctuary and guides for bird watching.
Kali Wilderness Camp, Dandeli :
The location of the Kali wilderness campsite is blessed with stunning topography and the surging currents of the Kali River make this river site one of thge best water sport adventure destination. Botanic luxuriance and the exhilerating rush in the veins as your native saucer-shaped coracle hurtles over the seeting waters. Some of the special packages provided at this river camp include adventure package of white water rafting and an all inclusive rafting trip with boarding and lodging facilities.
Kabini River Lodge, Karpur :
Kabini river lodge, the name synonymous with the ultimate wildlife resorts in India. The virgin jungle on the banks of the greenest of paradise, cleanness of rivers, and freshness in air like nowhere else in India. Kabini river lodge, a unique wildlife resort at Karapur, is tucked in the southern fringes of Karnatakas Rajiv Gandhi National Park. Wildlife enthusiasts whether on a quick getaway trip or looking for a longer stay can take up any of the exciting customised packages, when visiting the lodge.