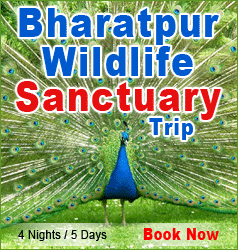 From Gujarat's splendid wildlife reserves that are quite out of the ordinary and the most amazing one is the Gir National Park, where the last surviving population of the Asiatic lion is to be found. Being a major wildlife conservation hub of India, Gir is a refuge of more than 300 lions.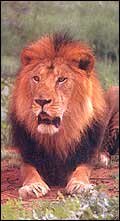 Popularly known as Sasangir, Gir national park and sanctuary is blessed with some of the most diverse wild attractions and natural surroundings. The Lion safari park has a rugged terrain and the steep rocky hillsides are covered in mixed deciduous forests. Gir is also rich with other wild animals such as Leopards, Chital, Nilgai, Chinkara, Four Horned Antelope and wild Boar.
The prey animals at Gir are generally smaller in Gir than they are in Africa, and hunting groups tend to be smaller as well. The Gir Lions themselves arent as big as African lions, and they have shorter manes and a long fold of skin on their undersides that many lions in Africa dont have.
Lodges & Resorts At Gir - Last Hub of Lions
Maneland Jungle Lodge :
The Maneland Jungle lodge is located just adjacent to Gir Wildlife Sanctaury and is located at a distance of 150-kms from Rajkot, in Gujarat.Wildlife viewing by jeep safari Nature walks, and sightseeing tours to the nearby by tribal villages are some of the services provided by the resort.
Sinh Sadan Guest House :
The Forests Department's delightful Sinh Sadan Guest House is located on the main road in an old house amid well-kept gardens and pretty good accommodation options for budget travellers.