Manas National Park
| | |
| --- | --- |
| Location : | Assam, North East India |
| Nearest Access : | Guwahari (176-kms) |
| Main Wildlife Found : | Tigers, Rhinos, Elephants |
| Coverage Area : | 391-sq-kms |

Manas Tour Packages
About Manas National Park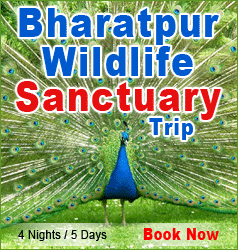 Manas National Park is situated on the foothills of the Himalayas and a part of it extends to Bhutan. It was declared a sanctuary on October 01, 1928 and was designated a World Heritage site in December 1985. The sanctuary is home to a great variety of wildlife, including tiger, Golden Langur, Wild Buffalo, Hispid Hare, Pigmy Hog, Capped Langur, Indian one-horned Rhinoceros, Elephant, Gaur, Hog Deer, etc.
Manas known for its Project Tigers, Rhinos & Elephants, and is Assam's one of the two Tiger projects. The scenic beauty and rare wealth of wild life combine with this unique world heritage site to offer one of the most enthralling experiences.

Best Time to Visit Manas National Park
The ideal time to visit the Manas national park is during the months of November to April.


How to Get there
Air : Manas Park is 176-kms from Guwahati. The nearest airport is Borjhar, which is situated, 5-km out of town, and can be reached by rickshaw, auto rickshaw or airline buses.

Rail : The nearest railhead is situated at Barpeta road.

Road : Buses regularly ply from Guwahati to Barpeta Road in 4? hrs.

Tour Packages of Manas National Park