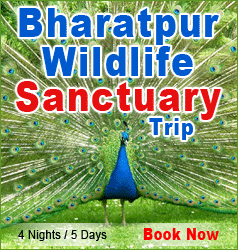 About Pin Valley National Park
Abode of several endangered species Pin Vally National Park is positioned in the rugged terrain of Himachal Pradesh. This beautiful park is the only national park nestled in the cold desert area of Spiti region and was established in the year 1987. The core zone of the park covering an area of 675 sq km and 1150 as buffer zone. In the periphery of the park there are about 17 villages situated with a total population of about 1600 villagers. Along with these there are 17 Dogharies (Summer settlements) with some cultivation inside the park. These Dogharies are used as summer residences by the local people who are consists of scheduled tribes belonging to Buddhist community
Flora & Fauna in Pin Valley National Park
Due to the excessive cold temperature the 675 sq km of the park has very less vegetation. The major forest types are dry alpine and dwarf scrub. There are myricaria shrub which are eaten by Snow Leopards during extreme winter season. The floral varieties which are found here include bhojpatra (Betula utilis), bhutal (Juniperus mecropoda), Populus Spp, Salix Spp and Wild rose (Rosa webbiana), with its gorgeous pink flowers and bright red fruit, provide a striking contrast to the otherwise dry surrounds. Pin Valley National Park is the home to Snow Leopard, Woolly Hare, Ibex, Bharal, Red Fox, Marten, Weasel, Pika, and Himalayan marmot etc. The birds that can be spotted here are Himalayan Snowcock, Chukor, Snow Partridge, Beareded Vulture, Chukor, Golden Eagle, Griffon and the Tibet Snow Finch etc.
Major attractions of the park
Wildlife lovers visit national park to spot wild animals. Here besides spotting the snow leopard the other attractions are Trekking and camping. The pin valley encompasses some moderate and strenuous treks which are at high altitudes of over 3600 mts. Trekkers from different parts of the globe comes here to enjoy trekking in the rugged terrains of the park. Another thrilling activity which tourists should opt for is the camping. It is the best way to utilize the leisure night in the park. Must do activity in pin valley is visiting the more than 500 oldyears Gompas. There are a few Gompas just a few km away from the park like - Kungri monastery, Dhankar Gompa, Tabo Gompa etc which provide the ultimate pleasure to the trip.