Day - 1 -- ? Delhi - Umaria - Bandhavgarh National Park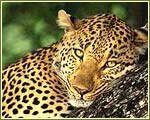 Begin your Bandhavgarh tour. Arrival at noon at the wildlife resort. Afternoon jeep safari trip in inside the park in an open jeep for wildlife viewing. Overnight in the resort.
Day - 2 -- ? Bandhavgarh Tiger Park
After breakfast get on the back of a elephant for a elephant safari trip or take a trip inside the Jungle early morning to track tigers or indulge in bird watching. You can also enjoy a good wild photography on your 3 hour long trip to the park. Also get to see the historical Bandhavgarh fort. Return to the resort to get fresh and for having lunch. Visitors can also enjoy exploring the surroundings and to do some bird watching. Take up an afternoon drive to the tiger den Bandhavgarh. Overnight stay in the resort.
Day - 3 -- ? Bandhavgarh National Park - Umaria - Delhi / Onward Destination
Last day of your Bandhavgarh tour. Early morning elephant safari in the park. Depart for onward journey after having breakfast.