Day - 1 -- ? Kolkatta - Basanti Port - Sundarbans National Park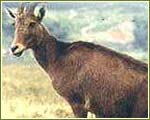 Begin your Sunderban tour. Drive from Kolkatta to Basanti port by car (3 hrs), passing through the picturesque countryside of Bengal. Start boat launch from Gosaba. A short ride by local rickshaw will take you to the entrance of the Sundarbans forest. Pay a afternoon visit to the forest museum & watch different species residing in the mangrove world of the Sunderbans. Spend evening at leisure. Overnight stay inside the Sundarbans forest lodge.
Day - 2 -- ? Sunderbans National Park
After breakfast visit the Sundarbans forest and enjoy a full day cruise by boat through the creeks of the dense forest organized by the Sundarbans tourism. Visit Pakhiralya, Sudhanyakhali Watch Tower, Netidhopani Watch Tower & also other points of the Sundarbans forest. Enjoy an entertaining evening of special local religious / Kolkatta song Banbibi Pala. Dinner and night halt at forest lodge.
Day - 3 -- ? Sunderban Tours - Basanti Port - Kolkatta
Last day of your Sunderbans tour package. Early morning visit to the local village Rangabelia related with Tagore society for rural development project. After having lunch, transfer for Kolkata.